I Can Feel it in my Bones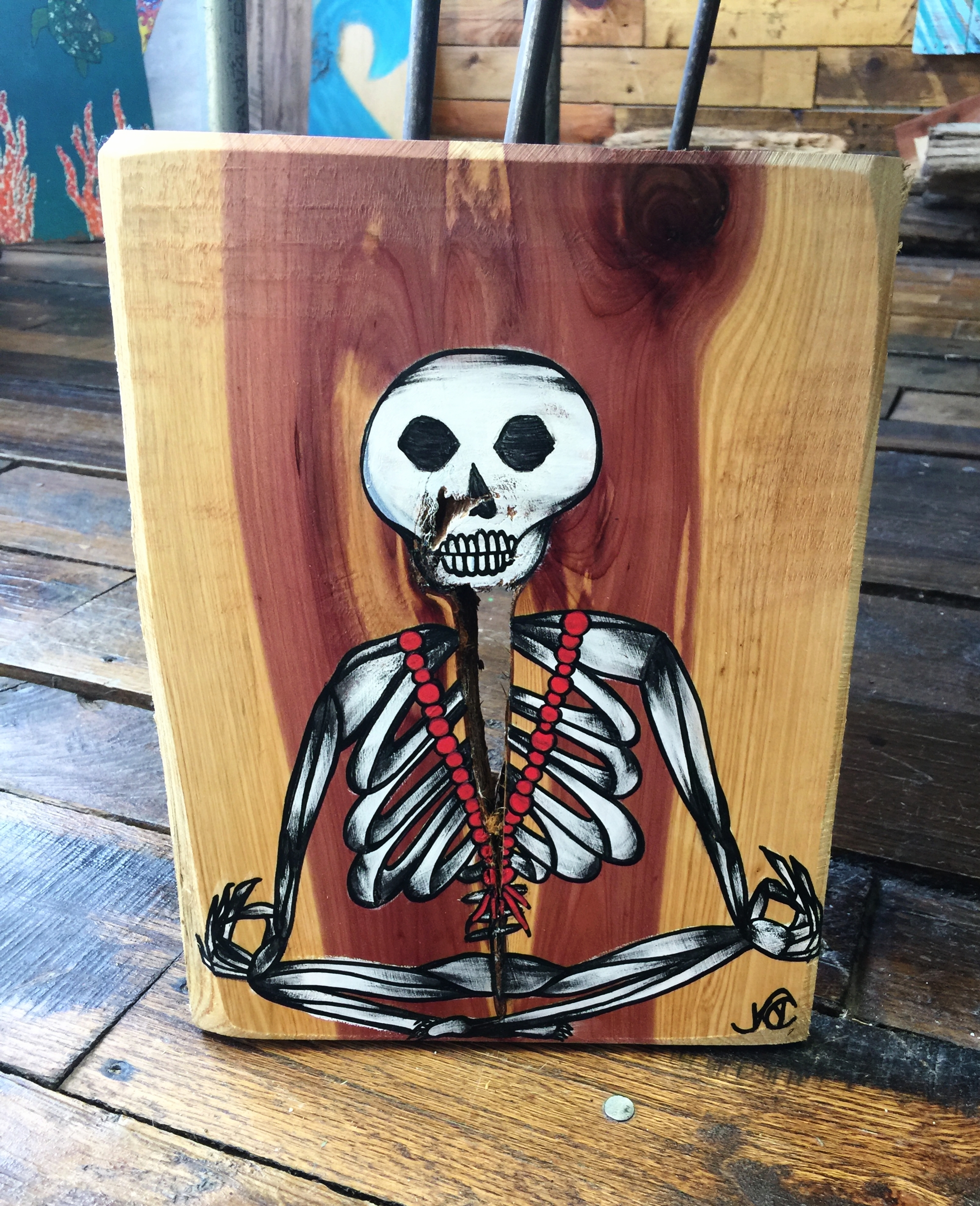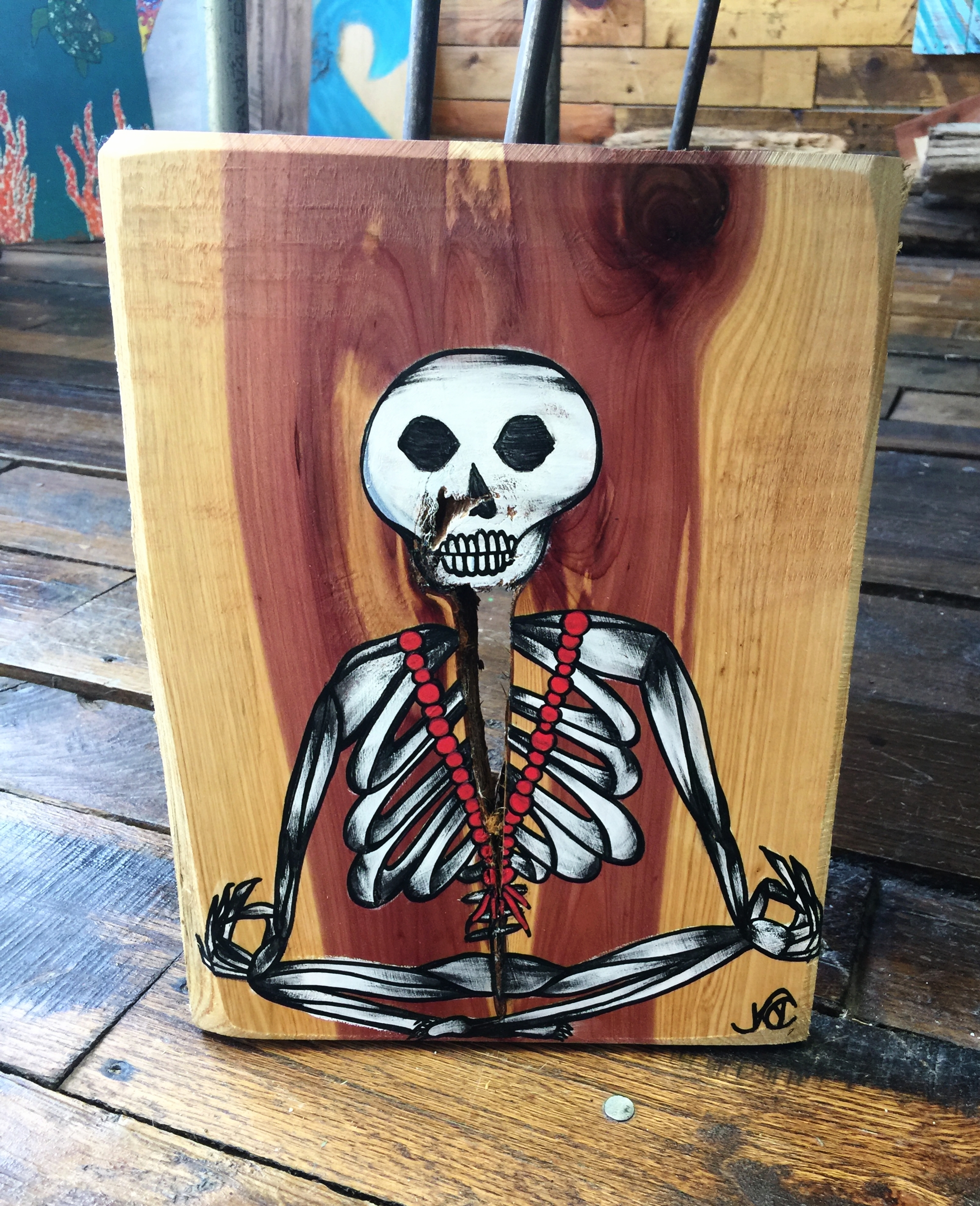 sold out
I Can Feel it in my Bones
"I Can Feel it in my Bones"
Art on reclaimed red cedar. This natural crack in the center of the piece inspired this skull painting. So much character!
" Mindfulness is the path to immortality, Negligence is the path to death."
All original paintings created on reclaimed wood are not only 100% handmade they are also one-of-a-kind. The character of the wood inspires what will be created on it. It truly could never be recreated!